Tropical Island Carnival Book
Out Now!

The new book Tropical Island "The Carnival Treasure Hunt"

Bernie Banana finds a secret pirate's treasure map and tells Oliver Orange... Oliver tells everyone (because he is too excited to keep a secret). Monty Mango, Su Su Pineapple and the Sugar Canes join them to go in search of the hidden treasure. There is trouble in paradise when they meet Bad Apple and Sour Grape, who want to beat them to it, and get the help of Lizzy Lizard the witch of the swamp. Comedy and fun happens on their journey in this easy to read story book with bright colourful pictures and activity pages.
Join the adventure as the islanders' go in search of a pirate's buried treasure.

A story of values and discovery, filled with activity games an supported by early learning themes Introduces key skills including reading maths and communication.
Click on the sample pages below for a larger view. (requires Acrobat Reader)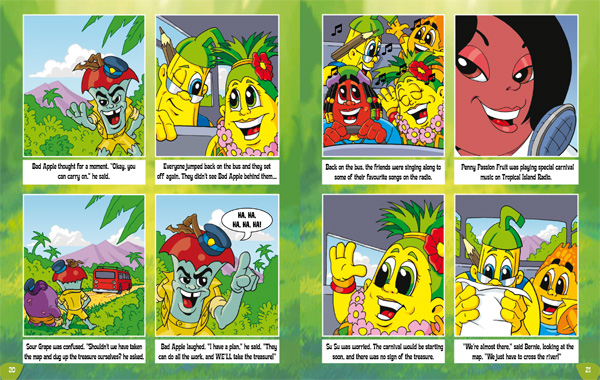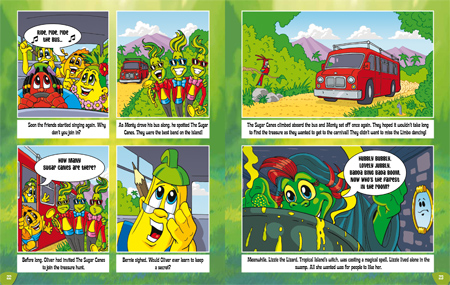 ISBN: 9781781162446